BMW i Models
BMW i cars represent a new trend in automotive design and luxury, harnessing the power of electricity to reduce the need for oil and employing an environmentally friendly manufacturing process. The i3 and i8 can be ordered right here at Cain BMW. Learn more about these futuristic plug-in hybrid vehicles below.
BMW i3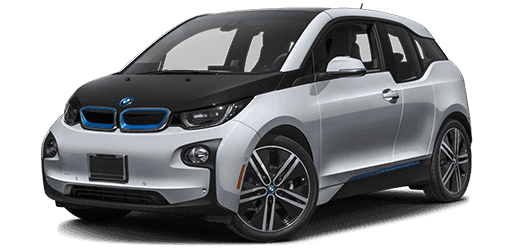 The BMW i3 is a compact electric vehicle built sustainably with a strong carbon fiber body. This compact electric vehicle is perfect for driving around the city or running errands around the house, which can be done without burning a single drop of fuel for 70-110 miles.
Although the i3 is an electric vehicle, it offers the sporty performance that you have come to expect from a BMW with a 0-60mph accelleration time of just 7 seconds.
For those looking to get a little extra range out of the i3 without worrying about charging, it is also offered with a range extender.
The i3 comes in three trim levels that vary in interior materials like Natural leather and wool cloth and other convenience and comfort features.​
BMW i8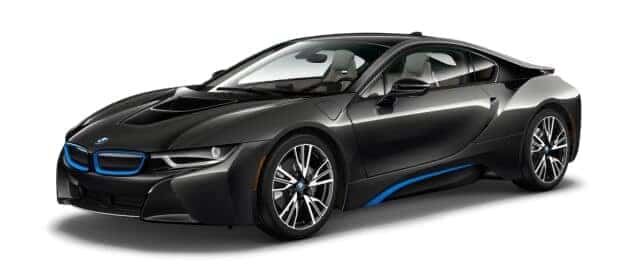 The BMW i8 is here to prove that plug-in hybrids can offer a level of performance equal to conventional gas only supercars.
Featuring a turbocharged 3 cylinder engine combined with an all-electric motor, the i8 generates 357 horsepower and a staggering 420 lb-ft of torque. The futuristic coupe has scissor doors that make a statement wherever you go.
Since the BMW i8 wears many hats as a sports car and a plug-in hybrid vehicle, it offers four different driving modes that adapt to the kind of driving that you wish to do. Comfort mode balances sport performance, fuel efficiency, and suspension. Sport mode stiffens the suspension and steering while using the full potential of both engines. Eco Pro mode maximizes MPGs, and eDrive mode uses only the electric charge of the battery.
Contact us at Cain BMW to order your BMW i8.